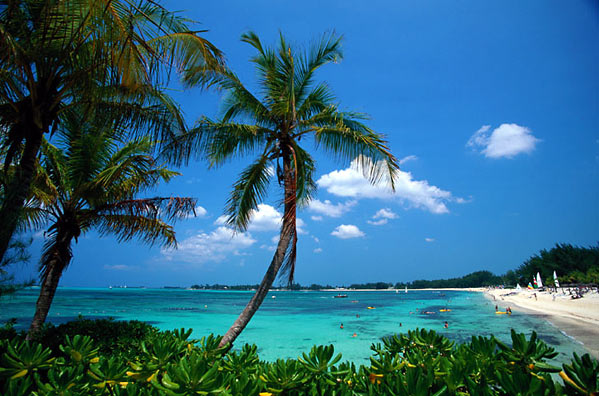 and as i font the iPod`s blasting

:
to you forever,

from me to you
i heard somebody say church
i`ma need a suit

i`ma need a coupe

i won`t need a roof

flyer than beetlejuice, beetlejuice, beetlejuice

( mr. carter weezy ft. jay-z )

hello all ! =]

i`m just getting back from vacation . it was fun, really fun . don`t you hate the first day you get back from a vacation ? especially when you stayed away at a bomb ass hotel ? .. i mean, one of those hotels where the food is great, the workers are cute, and you can`t remember sleeping but you know whenever you did the beds were soft as ever ? yeah . it`s heaven, i know . i wish i was still away on that island, at the beach .. not
here
. i mean, i love my city and all but it felt great to get away ! to be with my friends, my boyfriend, my older sis & bros .. to act crazy in a foreign place, try different foods, and shop in stores that make you feel rich because everything is so fckn cheap !
[ sigh ]
if you haven`t had the chance to vacation yet, i urge you to go ! GET AWAY ! it`s relaxing, i promise ..
anyways, let me stop reminiscing before i find myself back over in the Bahamas . lOl ..

so, let`s see .. today i took my little sis school shopping . she starts pre-k this year and she`s actually excited ! i can`t remember if i liked school when i was little [ shrugs ] .. it seems like little kids love it, though .
i haven`t been too busy with the graphics - thing .
=[
though, last week i worked on an assignment given to me by my cousin`s wife to make some flyers to help pub this tour she`s organizing . she`s like a talent booker or something . hell,
idk
the technical name of the job . i just know she`s the person that sets up concerts and decides which celebs will perform, who they`ll perform with, for how long, etc etc ..
here`s two of the five flyers i made:
they`re not too fancy since she gave me a layout to follow for each ..
her boss liked them && i got paid for it so that`s all that mattered . lOl .
i actually like the 'Young, Fly, && Flashy' one . the style was
way
out of my element but now that i tried it, i`m thinking i`ll use it a lot more .
so, umm ..
i think i`m done boring you guys now .. until i think of something else to ramble about ..
sidenote
any of you hear Ludacris` new song, 'Politics' ?? if so, what do you think ? if not, GOOGLE it, dude
=]